The festival will take place on Saturday July 13th from 15:00 to 19:00 at Hafen 2. Come and checkout our line-up below
Abbas currently lives in Frankfurt, and his band is part of an ensemble of a local intercultural music initiative "Bridges-Musik verbindet" which has been bringing together musicians with a refugee and immigrant background for musical dialogue since 2016. Anoor is best known for his inspired hip-hop evokes the drumbeats of his home-state of Darfur and echo his profound patriotic love of Sudan.
Adam is a quiet songwriter from Oxford, UK. A reserved and humble 27 year old personified through his relatable lyrics and his ability to lean on the contemporary hooks of 20th century folk music.
Ahmed is a Yemeni musician, writer, and Internet policy activist. He is currently a student at Diplomacy Foundation. Ahmed has worked as an interpreter, secretary, and volunteer artist at international and regional NGOs including Human Rights Watch, FPFD, AFAC, and Basement Foundation. Ahmed sings Sudanese classics and songs in support of our revolution!re.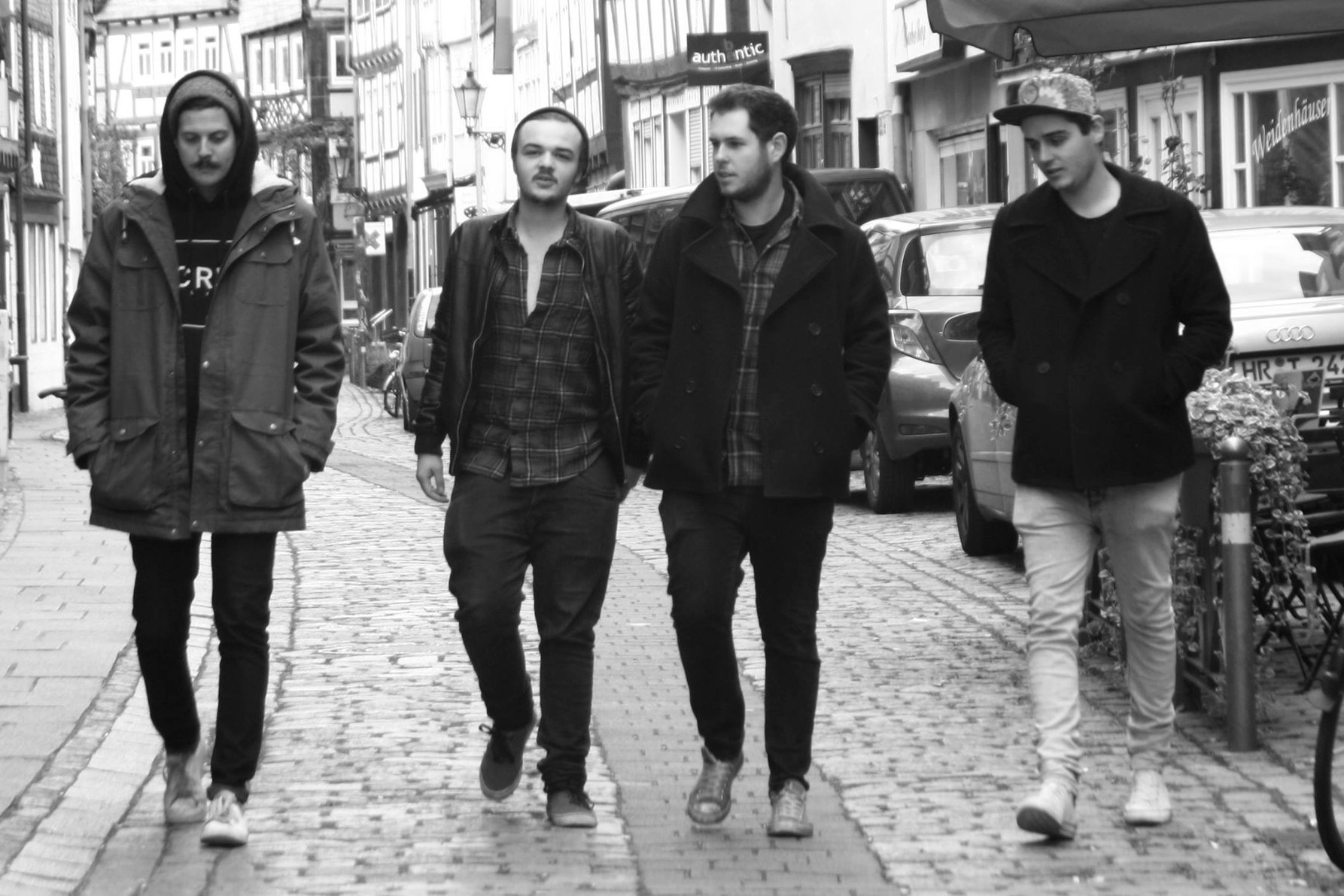 Einsneunzig are an indiepop band from Marburg, Germany! Influenced by bands like the Beatles, Oasis and Faber, Einsneunzig will be playing their own songs at SPMF. Einsneunzig consists of Tim, Dimi, Eric & Jannick.
Jonas combines intricate guitar playing with memorable vocals that carry their fragility with confidence, and his performance is all in service of the song. Born in Freiburg, Germany, Jonas Noack spent most of his childhood in a small village in France, where he grew up speaking German and French.
Mudwell is the artist name of folk singer-songwriter Luca Hanisch, who's based in Wiesbaden. With his guitar and harmonica, Mudwell sings beautiful songs which will touch your soul.
Moody a.k.a. Mohammed Osman Alnour Suliman, is a 26-year old Sudanese student based in Mainz who produces and writes random mixes of Hip-Hop Music. He has worked with Sudanese YouTube reporter Muaz Osman for some time as a music producer, song writer and audio engineer, while also being a member of his team on the YouTube #CreatorsforChange project.
Sudan's Shurooq Abu elNaas, whose name means "Sunrise of the People", has become famous as a singer in her home country and the Arabic-speaking world, with a voice described as "hypnotic and soul-stirring in equal measure". She has a fanbase inside and outside Sudan, where she appeared at festivals and on television numerous times until the political situation - always precarious for artists - made it impossible. In addition to a repertoire from across the Sahel and Middle East, she performs her own songs, with lyrics by renowned Sudanese writers. Alongside the potently romantic imagery of hits like "Beheb el Leyl" (I love the Night), a thread of political activism runs through many of them.
Tamador is a well-known Sudanese TV, radio and theatre actress, producer, dancer and activist. Tamador immigrated to the U.S. in 1991 seeking political asylum due to her performance in a polemic theatre production. After settling in Massachusetts, she founded the troupe Brides of the Nile. Tamador has also toured her own one-women show geared to Sudanese audiences throughout the country, and currently works with trauma-affected refugee women.
Tarig "Mustache Tareq" is a Jazz bassist who currently lives in Gothenburg, Sweden and has studied at the Berufsfachschule für Musik in Bad koenigshoffen and the Musik Konservatorium in Wiesbaden. He was born in Madani, spent his formative years in Omdurman and has always had a passion for music.
Dr. Ibrahim is originally from Buri, earned his Phd in Chemistry during his time in Germany and currently works at a pharmaceutical company. He tries to dedicate at least two days a week to music wither to work on his own music, or to compose revolutionary tunes, and emotional melodies. He was one of the first musicians to put to tune songs in support of the revolution, such as the now popular 'Liar, Liar!'.
Alaa is a cartoonist from Khartoum, who graduated with a degree in architecture from Khartoum University. She is prolific artist who works as a graphic designer, illustrator and cartoonist. Her first exhibition in 2017 was entitled 'Morning Doodles' and tackles topics from politics to social media and feminism. She participated in a group exhibition in 2018 that was dedicated to women's rights and gender-based violence, and in late 2018 launched her own brand Planet B.
AlMigdad is a Sudanese artist AlMigdad is currently in residence in LA, after his recent graduation from the college of fine arts in Khartoum. His work has been showcased in galleries in London and across the middle east. In his art he is passionate about exploring the theme of environmental change and see it as his mission as an artist to explore how can address head on the challenges of pollution and ubiquitous plastic. He draws much of his inspiration from old African art, and is deeply drawn to the savage simplicity of prehistoric art which personally speaks to him.
Enas is a visual artist, who currently calls Tornto, Canada. Enas's art focuses on cultural projects that revolve around the topics of female empowerment, blackness and feminism. She draws inspiration for her art from the complex depth and rich cultural fabric that is Sudan.
Galal is from the small town of Rufaa, southeast of Khartoum. He studied art at Sudan university and found his calling in sculpture. Since 2011, he runs the Khaish Centre in Khartoum which he founded with two fellow artists Hazim and El Hassan. He is moved and inspired by the small things in life, the raw natural tones of the rural area where he group in, vistas of the flowing Nile, and the people of its valley. His art is a self-reflection on these themes, and the magnetic draw of Africa – the motherland. In his bold lines, and clean strokes you see the hints of a humble savant who is slowly coming into his own.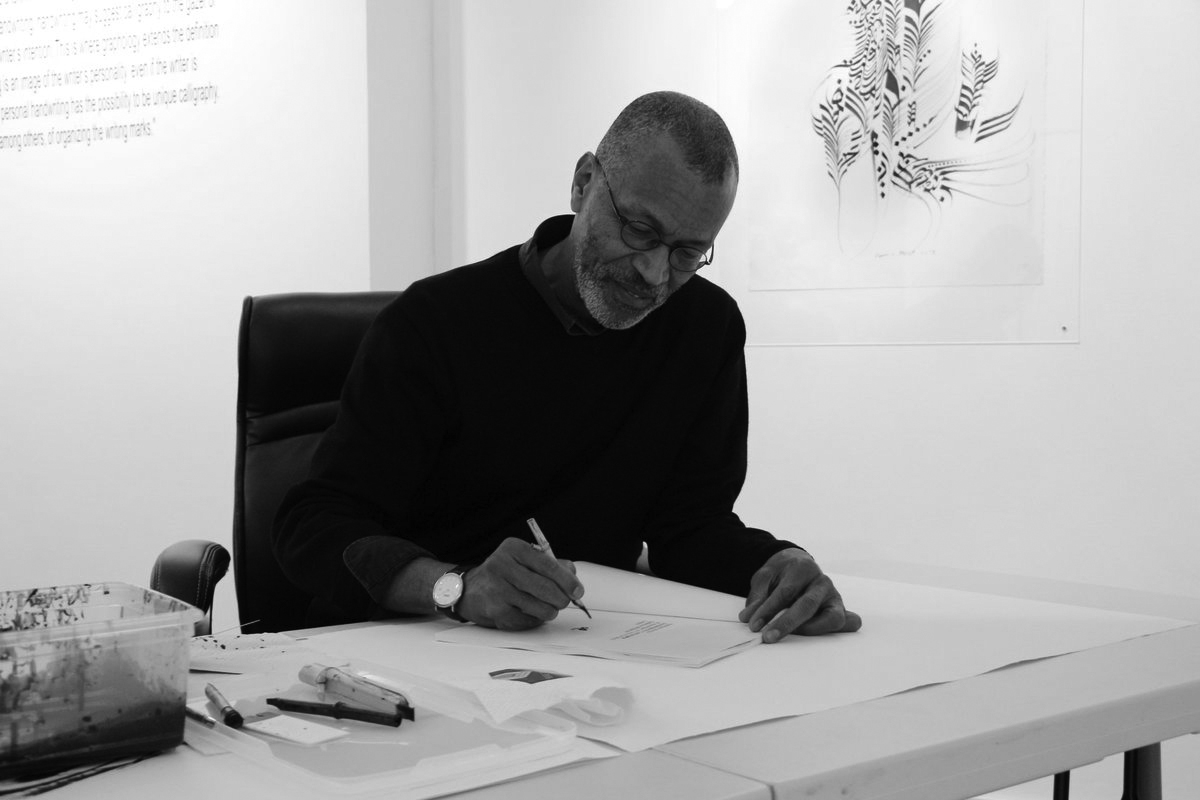 Hassan is a contemporary artist who lives and works in Southern France. Musa is considered an important contemporary African artist. Musa's large works are usually executed in textile ink on printed textile, creatively blending the designs of the fabric with his own painting. In his art, which he claims should not be labelled as "African", Musa often appropriates classical Western masterpieces such as The Gleaners by Jean-François Millet or Olympia by Édouard Manet. Confronting and mixing these classical images with latter-day icons such as Vincent van Gogh, Josephine Baker, Che Guevara or Osama bin Laden, Musa creates a critical view on western art, politics and culture. Hassan Musa is also a calligrapher, an engraver and has illustrated numerous books. At SPMF, Musa will present a performance piece as a tribute to the Sudanese protesters killed by the military forces while they were expressing the need for freedom, peace and justice. His performance consists of conducting a graphic work in public during 30 to 40 minutes. It is an ephemeral creation close to the Mandala practice.
Islam is a painter who has found his home in the Parisian art scene, and may evoke in some the memory of Olivier Messian – the composer, who painted that fourth dimension with his musical notes, that of a story, a gift that only raconteur such as Islam can channel. His drawings draw on the poetic symbolism of his Nubian homeland, his journey of migration to north and his travels as a child through Syria, Jordan, France and the Netherlands. Over an above, Islam is a passionate advocate of supporting nurturing environments for early childhood development.
Khalid is a Romanian born Sudanese political cartoonist. He considers himself a virtual revolutionist, publishing his political cartoons about life in international publications including The Atlantic, PRI, andNPR, in addition to his published written social and political commentary in publications such as The Guardian and Al Jazeera.
Dardiri is a Chicago based renaissance artist, designer, creative director and curator as well as an artist in his own right who has had his work featured at the Chicago Design Museum and the Nest Gallery in Indiana. His latest client is Facebook for whom he imagined and created innovative and avant-garde interactive mural that morphs as you interact with it. He has flown down from New York to ensure the success of this event as my co-founder. Design is dardiri's favorite language, and he taps into his experiences living in Sudan, the US and the Gulf for inspiration. In his words he surfs the razor's edge of equilibrium that is madness, experimentation and passion.
Yassir is an accomplished and award winning visual artist who currently lives in Maryland, in the United States. He is passionate about calligraphy, and over the years has illustrated various educational materials and has designed logos and materials for many leading companies, institutions and organizations.
Zaki lives in Kassel and traces his roots to the Nubian regions of Sudan, which has always been the intersection point of Arab, ancient Egyptian and Islamic cultures. Zaki has been living in Kassel for the last 30 years, and his work creates a transcendental bridge between his homeland and the Western world where he has now settled. His work is considered political, innovative, relevant to the revolution and at once aesthetically daring. He prefers bright and vibrant colors, and the deep symbolism of architecture, and images steeped in the deep traditions of Arab art.
Also on display will be three pieces from Hussam's personal collection:
Green stone of love: quote in Arabic: "There in the mazes of the desert of memories lies the green stone of love". Is a piece dated 1973 by Ibrahim El-Salahi (1930) who is a Sudanese artist painter and former politician and diplomat. He is one of the foremost exponents of the hurufiyya art movement which sought to combine traditional graphic forms, especially calligraphy, into contemporary artworks with a distinct Arab identity, in the late 20th-century. He is widely regarded as Sudan's preeminent artist, and was recently featured as part of the first Tate Modern exhibition dedicated to African Modernism. This major retrospective brought together 100 works from across more than five decades of his international career.
Women in prayer: Is a piece by Hassan Al Hadi Mohamed Nour (1930 – 2001) is a Sudanese abstract artist. He graduated from the Faculty of Fine and Applied Art of Sudan University, and completed his higher studies at the Royal Academy of Arts in London in 1959 where he specialized in textile design. In his art, as many artists of his generation who studied and lived in Europe, you see the influences of Pablo Picasso and his obsession with René Magritte. The prevailing theme in his art is birds, which is he ascribed in a brief prologue to his works entitled "I, and the birds" to his early childhood and rural upbringing – which makes this piece all the more unique.
Lamenting couple: Is a piece by Mohamed Abdallah Otaybi (1948 – Arabic link), one of El-Salahi's protegees. The piece evokes a deep feeling of beautiful rolling melancholy that overcame you when you first see the piece. The bold blacks, subtle grays. You can feel the struggle and sadness, of a man lost in paint lamenting the recent loss of his wife.